Enter your dates to see prices
Naia Downtown Jebel Ali 4*
Facilities
General
Non-smoking rooms
Rooms/ Facilities for disabled
Lift
Safe deposit box
Currency exchange
Wi-Fi
24-hour reception
Wheelchair access
Car park
No pets allowed
Free Wi-Fi
Bicycle storage
Dining
Restaurant
Refrigerator
Kitchen
Breakfast
Cafe
Restaurant buffet
Buffet breakfast
Leisure & Sports
Sauna
Swimming pool
Exercise gym
Sun terrace
Services
Shops/Commercial services
Laundry
Room Amenities
Ironing facilities
Television
Tea and coffee facilities
Hair dryer
Shower
Balcony
Direct dial telephone
Living room
Bathtub
Washing machine
Free Wi-Fi in rooms
Cable/ Satellite television
Bathroom
Facilities
General
Non-smoking rooms
Rooms/ Facilities for disabled
Lift
Safe deposit box
Currency exchange
Wi-Fi
24-hour reception
Wheelchair access
Car park
No pets allowed
Free Wi-Fi
Bicycle storage
Dining
Restaurant
Refrigerator
Kitchen
Breakfast
Cafe
Restaurant buffet
Buffet breakfast
Leisure & Sports
Sauna
Swimming pool
Exercise gym
Sun terrace
Services
Shops/Commercial services
Laundry
Room Amenities
Ironing facilities
Television
Tea and coffee facilities
Hair dryer
Shower
Balcony
Direct dial telephone
Living room
Bathtub
Washing machine
Free Wi-Fi in rooms
Cable/ Satellite television
Bathroom
Location
Route Planner
Enter your starting point (at least street address and city) to receive driving directions to the hotel.
Driving Directions

Public Transport

Walking Directions
Rooms & Availability
Please, select dates to see available rooms.
Checking available rooms
Searching rooms…
Gallery



















Write a review
Your details
Area Information
Hotel address:
Downtown Jebel Ali, Dubai, United Arab Emirates
Get directions
Naia Downtown Jebel Ali Dubai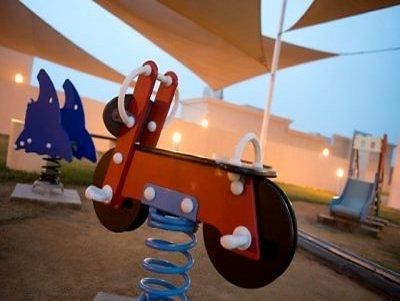 Enter your dates to see prices
Best price guarantee!